The RBI Museum | Kolkata City Guide
The Kolkata RBI museum is an effort by Reserve Bank of India to showcase the history of world currency, how it evolved over time, the importance of gold in the economy & few fun facts about gold as well. It also portrays the evolution of RBI (Reserve Bank of India), in the last 84 years, modernized digital currency, and many more. In addition, You got to see various types of coins used across the world. Few videos, slideshows, and models also display the changes of currency over the centuries.
What is Reserve Bank of India?
RBI, Reserve bank of India is a body responsible for maintaining a crucial part of the financial structure in the country, also considered as a Central Banking Institution of all. They print paper currencies and make coins in places for us within a pre-defined policy, obviously. It commenced on 1st April 1935 and servings to date for more than 84 years. After independence on 15th August 1947, RBI got nationalized on 1st January 1949.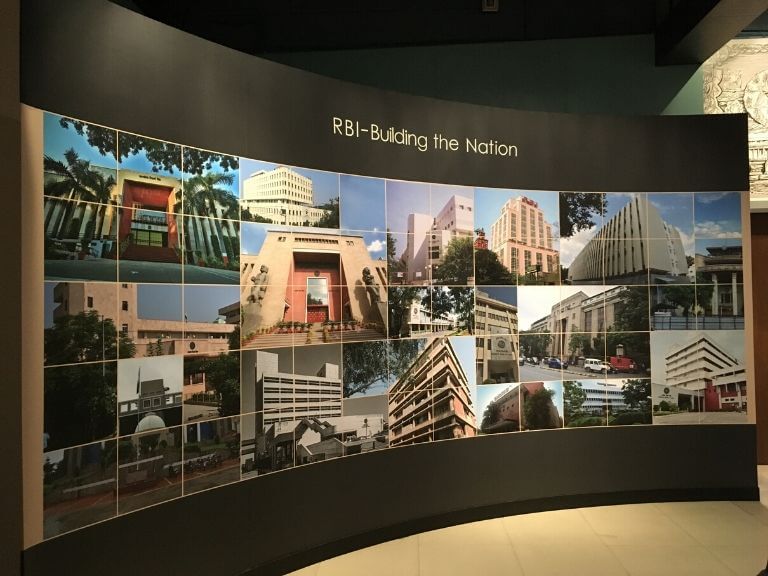 The RBI plays an important part in the Development Strategy of the Government of India. It is a member bank of the Asian Clearing Union. The general superintendence and direction of the RBI is entrusted with the 21-member central board of directors: the governor; four deputy governors; two finance ministry representatives (usually the Economic Affairs Secretary and the Financial Services Secretary); ten government-nominated directors to represent important elements of India's economy; and four directors to represent local boards headquartered at Mumbai, Kolkata, Chennai and the capital New Delhi. Each of these local boards consists of five members who represent regional interests, the interests of co-operative and indigenous banks. To know more about RBI, click here.
Certainly, below items were used as currency to date:
Exchange good and service – Long ago
Grain – 3000 BC
Cowries – 1200 BC
Tools – 1000 BC
Metal and Punch marked coins – 600 BC
Paper Currency – AD 800
Tughlak's Token – AD 1300
India's Metal money – AD 1556
Gold – Mid 1800s to 1930
Bretton Woods – 1945 to 1971
Fiat Money – 1971 to till date
Electronic Currency – Present
Additionally, there is a section to display the importance of gold, where do we stand as gold producers in the world. You can also witness demo gold vault there, locks used to secure the vaults, a gold bar of 12.5 Kg.
Even you can try to lift the bar, a fun fact is the same size of iron bar weights 5 Kg only. Gold is 2.5 times heavier than iron. In another corner, you can weigh yourself on a scale of standard 12.5 KG and 1 Kg gold bar simulation.
Various machines in the note printing process are also showcased like note stitching machines, note punching machines, bond maker machines, etc. Few tools like a lantern, seal, gala, shovel, UV lamp, knives, safe box, weights, and various locks are on display.
Lastly, lots of interactive quizzes, matching games, and presentation makes this tour easily understandable.
RBI Museum Timings & Entry fees
Tuesday to Sunday, from 10:00 AM to 05:00 PM. The Museum remains closed on Monday & National Holidays (26th January, 15th August, 2nd October).
Free entry to all, if you want to visit in a group please book a slot on the official website.
Facility available at Museum
In case you need, there is a very clean and maintained washroom available for use. A dedicated Kid arena is also available where children can play some indoor games like snake ladder, carrom, etc. as well as participate in the quiz to enhance their knowledge. Additionally, to make your visit more memorable, you may purchase items from Souvenir shops, made from shredded notes and coins.
Food option near the Museum
Being in an office area, you have multiple cheap shops available nearby selling puri-sabji, roti-sabji, lassi, sweets, fruits, etc. These roadside shops remain closed on Sunday and for obvious reasons, most of them only accept cash payments.
Rules at Kolkata RBI Museum
Maintain silence in the exhibition gallery.
Deposit bags at the designated counter against a refundable token.
Put mobile phones in silent mode.
You can use your own earphone or borrow at the reception counter.
You can carry cameras inside the gallery.
Do not litter or take eatables inside the gallery.
You are not allowed to smoke inside the premises.
Touch artifacts not allowed.
Above all, while entering the gaming zone take off shoes to keep the place clean.
This museum is located just beside HSBC Bank (Hong Kong Building), Dalhousie (BBD Bagh). Therefore, buses are available from every corner of the city, even you can reach Central metro station and then take a bus for 10 minutes to reach. Also, the nearest Landmarks are Lal Dighi, GPO, High Court, Banksal Court, and Raj Bhawan.
There are numerous places to visit nearby, few are listed below:
By Walk – Lal Dighi, Millennium Park, Metcalfe, St. Johns Church.
By Bus/Cab – Princep Ghat, Sahid Minar, Victoria Memorial, M.P. Birla Planetarium, Rabindra Sadan, Mohor Kunj, Indian Museum, Jawaharlal Nehru Children Museum, Howrah Bridge, Smaranika Tram Museum, etc.
Smaranika Tram Museum is one of the bold efforts to showcase the history of Tram and its heritage in Kolkata. Tram is no doubt an...
Although, we are in a process to queue up the next post shortly. Till then subscribe to Rider Escaped Newsletter and connect with us on Social platforms to get future updates quicker.
Don't forget to check out our Kolkata City Tour Guide.
Certainly, if you loved the content, share this with your buddies. Also, if I missed out on anything do let me know in the comment section. I will include it in the post.
Thanks! Have a great day ahead.