Eco Park 7 Wonders Replica | Kolkata City Guide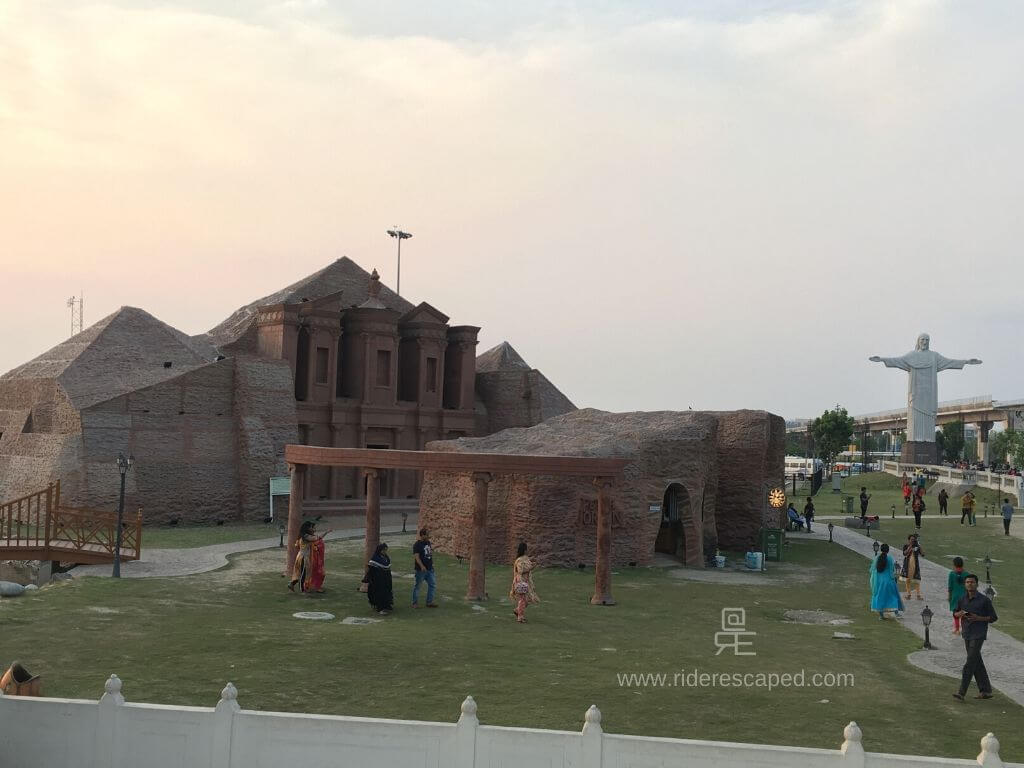 Eco Park is undoubtedly the best-decorated park in Kolkata. It houses a lot of activities like cruising, ice skating, cycling, kayaking, zorbing, etc. It also has a segregated area as a deer park, butterfly garden. Certainly, the replica of Seven Wonders of the World is the recent addition to this park. Although, I wish everybody could visit the original seven wonders of the world. But those who really can't afford due to any problems may visit Eco-park to enjoy the miniature or replica version of those wonders. Listed below
Taj Mahal, India
Pyramid of Giza, Egypt
Great Wall of China, China
Christ the Redeemer Statue, Brazil
The Roman Colosseum, Rome
Petra, Jordan
Easter Island Statue, Chile
Seven Wonders entry fee per head is INR 30/- in addition to INR 30/- to enter Eco-park. This place timings, Tuesday to Saturday – 02:30 PM to 08:30 PM, Sunday – 12 PM to 08:30 PM, Monday – Closed. However, the ticket counter will close at 07:30 PM.
P.S. You cannot re-enter the Seven Wonder's arena. Try to visit after 4 PM so that you can enjoy Seven Wonder's replica with colorful lighting too. Please do not litter inside the Eco Park. Otherwise, you may get penalized.
Certainly, this place has a cafe inside, named Cafe Ekante. Certainly, my experience was bad here, the chicken sandwich was not fresh and overpriced. Although there are few snack & tea stalls outside of the perimeter. They can give food to you through the railings. If you need a washroom and drinking water, you can use Eco-park facilities at a short distance.
Two-wheeler parking is available in Gate 1, 3 & 5 for INR 20/-. Four-wheelers parking available at Gate 1, 4 for INR 50/-.
These days, transportation to Eco-Park is not a big challenge, almost every place in Kolkata has some mode of transit available to reach there.
Biswa Bangla Gate, also known as Kolkata Gate is the latest crown of Kolkata. Few prefer to call it the Welcome Gate. There are two...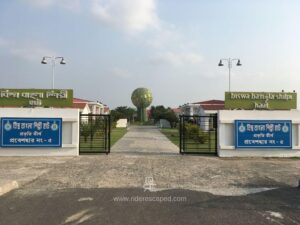 Biswa Bangla Shilpi Haat is an umbrella organization showcasing and promoting all the handloom & handicraft products of West Bengal. You can purchase handicraft items,...
Although, we are in a process to queue up the next post shortly. Till then subscribe to Rider Escaped Newsletter and connect with us on Social platforms to get future updates quicker.
Don't forget to check out our Kolkata City Tour Guide.
Certainly, if you loved the content, share this with your buddies. Also, if I missed out on anything do let me know in the comment section. I will include it in the post.
Thanks! Have a great day ahead.